Give Cherries. Spread Joy!
Michigan Made
Brief
—
A boutique company making home made cherry based dressings; jams, mustards, bbq sauces, salsas, and top rated cocktail cherries. Six Lugs has established a market of devote followers. Six Lugs clients have experienced these specialty products at art shows and festivals throughout Michigan. The product started out as Natalie Robyn's manufactured by Six Lugs. As more products were brought to market the product names changed.
During a strategic marketing meeting it was strongly suggested that the Natalie Robyn's brand be renamed to the company namesake Six Lugs. The story of the owner picking cherries as a little girl and getting paid by the lug (a wooden box cherries are put during harvest) was a story that was central to the company and a testament to the work ethic the company was founded on.
This strategic change would drive a complete rebranding and the establishment of a professional ecommerce website.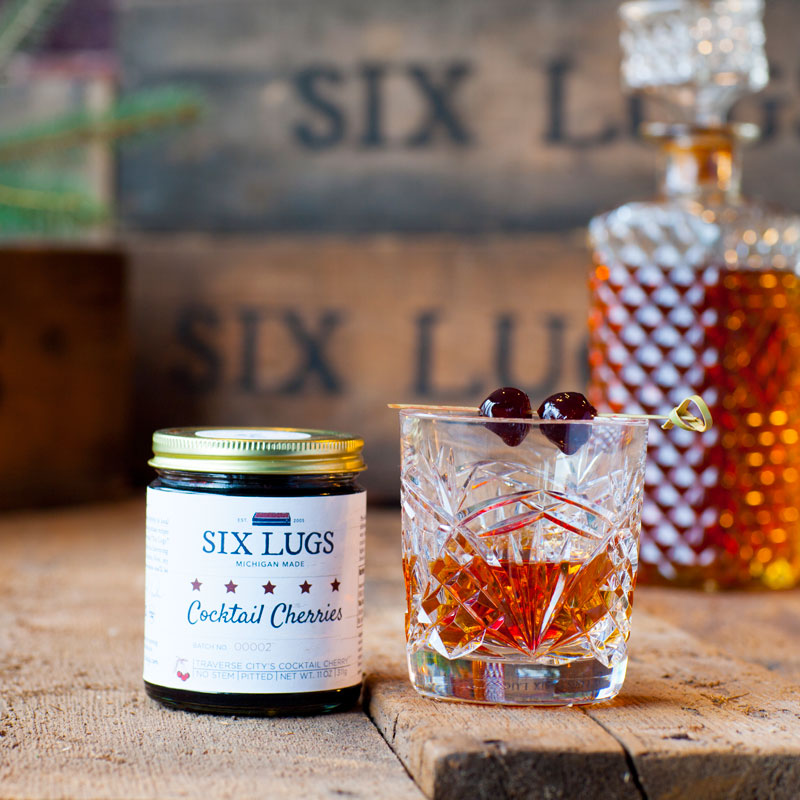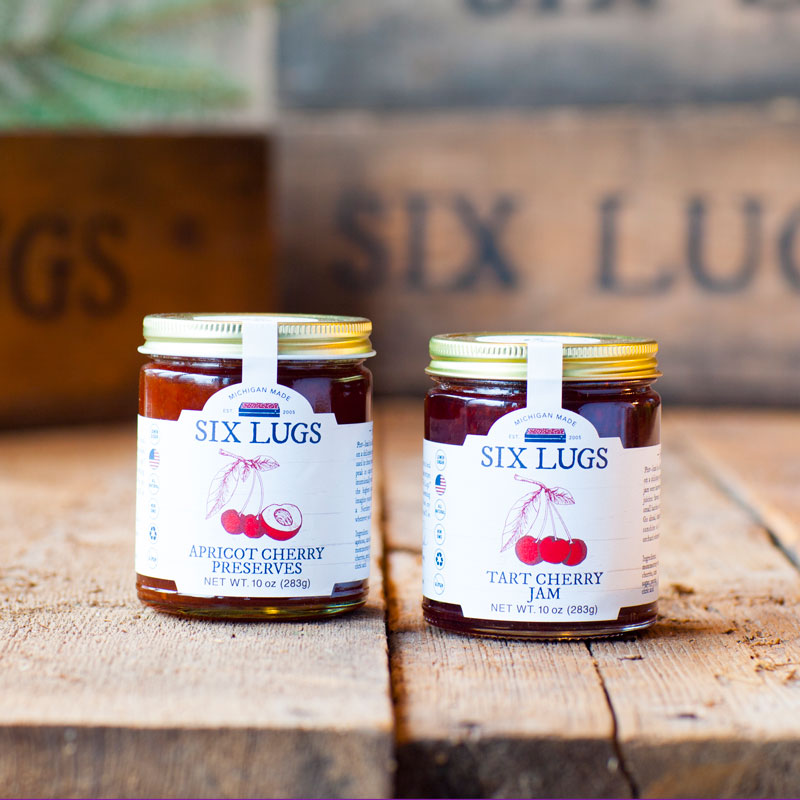 Deliverables
—
Define, design, develop, and deploy new website under the new Six Lugs brand. Photograph products and establish descriptions for each product. Put together seasonal holiday gift boxes for multi-product purchases. Create a blog for unique recipes for various products that Six Lugs can continually add to.
Establish look and feel for social media sites so branding is consistent. Add a store locator so clients can find out where to buy Six Lugs products in their area.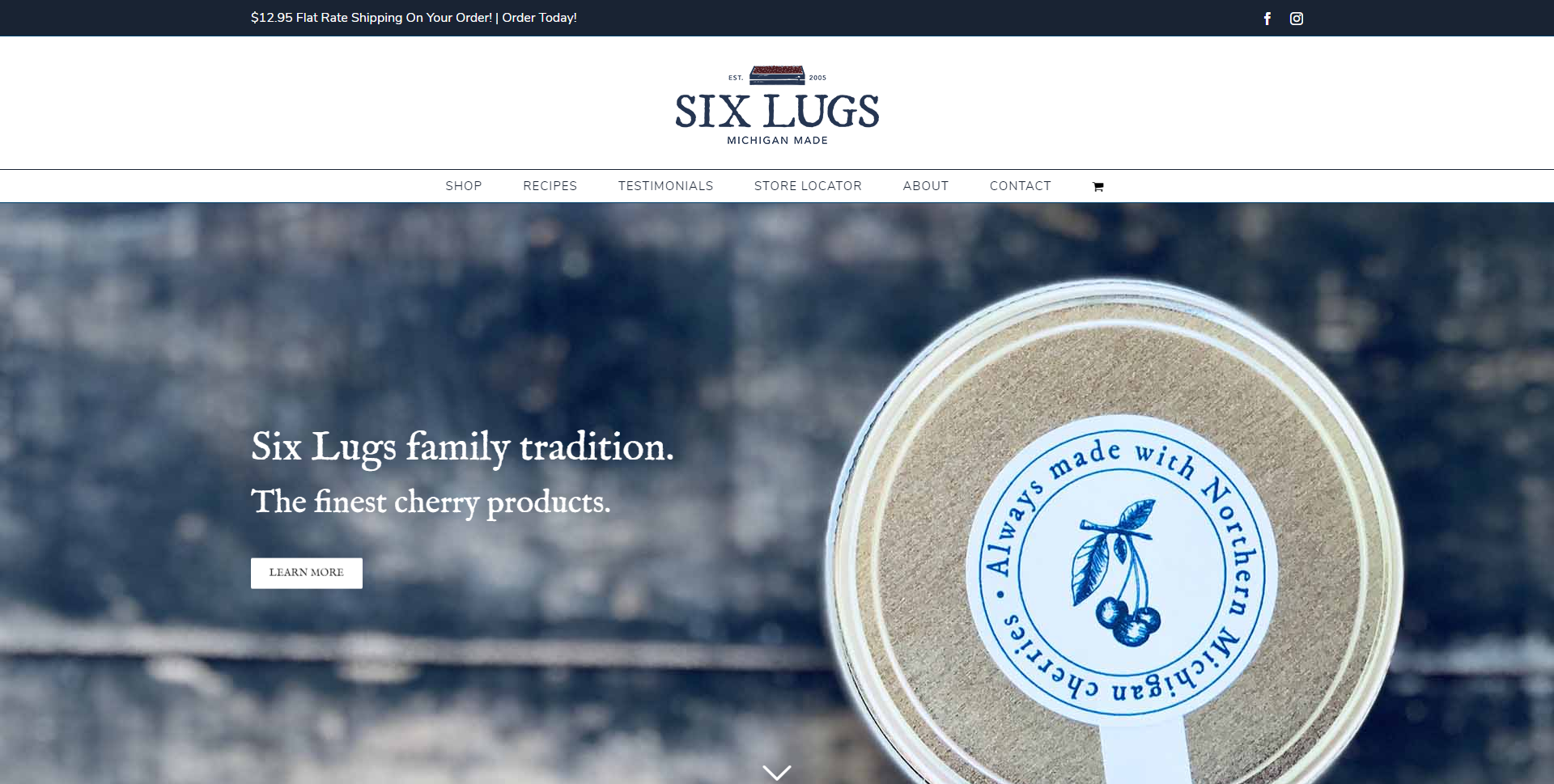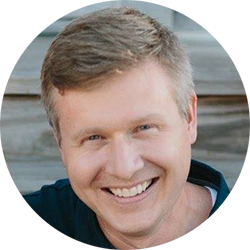 " The concept of a trusted partner. They're not only executing the plan, but they're also helping us navigate through the challenges. I've worked with a lot of vendors, but I've never seen this level of execution and development.  Our new website and sales alerts facilitates us keeping our orders filled on time and that keeps our customers happy and coming back for more."