Reach your Target

Data Driven SEO
Data-driven with a focus
SEO but probably not as you know it.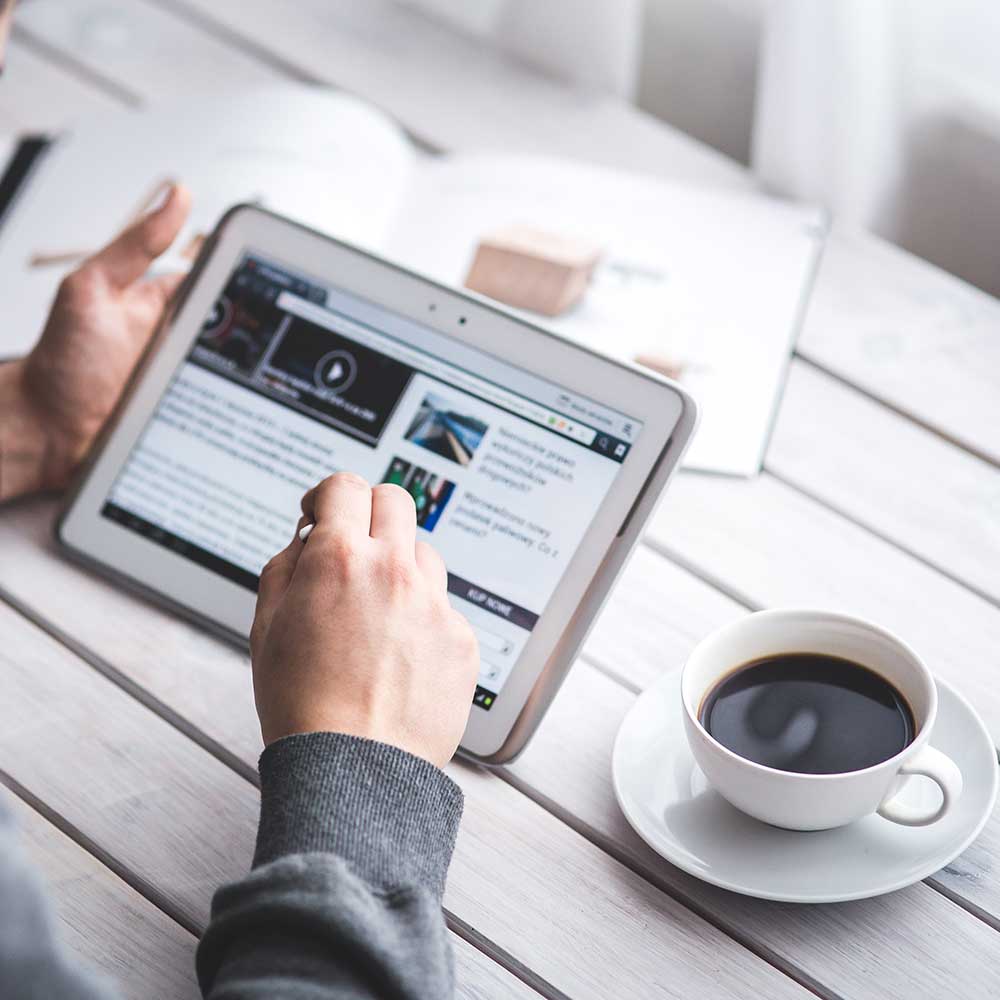 01 —

SEO
Traverse City SEO
Investing in a Traverse City SEO program with Garrison Digital can offer one of the greatest marketing investments for your business. Attaining top search engine exposure in Google can not generate new traffic and leads to your website, but owning top rankings can define your level of authority in your industry or profession. In a growing local economy like Traverse City, SEO can have a momentous impact on your business in more ways than one.
At Garrison Digital, we individually-tailor SEO programs for many types of companies, spanning from local businesses here in Traverse City, MI to enterprise-level brands with a national scope. Our well-versed SEO team coupled with an arsenal of white-hat SEO resources enables us to produce top search engine rankings while helping you generate new customers and leads. If you're interested in learning more about our Traverse City SEO solutions, contact us today, or learn more about our local SEO services below.
Locally-focused SEO for Traverse City Businesses
Here at Garrison Digital, we are passionate in helping local businesses of Traverse City, MI. Unlike other providers of SEO in Traverse City, we do more than just push your company's website to the top of page one in Google. We strive help your business realize more conversions and sales. We do this through an intricate SEO process that involves research-backed keyword selection, conversion-oriented content development, and complete web presence optimization solutions that extend far beyond the traditional means of "Traverse City SEO."
Our SEO company works with your business and its overall marketing objectives. We take the time to learn about your company, and get know its core competencies, unique selling propositions and competitive advantages. As a result, we can better convey your brand's message through the power of our SEO and digital marketing programs.
The Local SEO Framework of Garrison Digital
Many clients and interested prospects are often curious about what goes into a typical Traverse City SEO program. Although the local SEO framework is unique per website, the underlying goals for most clients uses common strategies.
Web Properties Audit 
A thorough evaluation of your company's web properties (i.e. website[s], social media pages, directory listings etc.) helps us develop a sound SEO strategy that leverages all available resources.
Backlink Profile Analysis
External links (or "backlinks") coming from other websites are a critical element that influence a website's ranking potential. We will scan and analyze your site's current backlink profile to orchestrate the optimal link generation strategies for your Traverse City SEO program.
Competitor Review
In addition to assessing your company's web properties and site's backlink profile, we run similar reviews on your top competitors. This research gives us a better idea of what it's going to take to outrank your competitors, and approximately how long it might take.
On-page SEO
Ensuring your website is well-optimized with balanced keyword use, calls-to-action, and other essential SEO elements is the groundwork that sets the stage for top search engine placement.
Citation Generation
Vital to most local Traverse City SEO programs, generating citations (listings of your business' name, address, and phone number ["NAP"]) is what fuels rankings in Google's local listings (accompanied by the Google map and red push-pins.)
Link Generation
Generating backlinks from other websites is paramount to attain sustainable tops rankings. Links from quality blogs, directories, and other relevant websites are like votes of credibility, which signal to Google that your site is an authority figure and worthy of top search engine placement for your target keywords.
Not all SEO programs involve these services. Each business we serve has a unique situation with unique goals and objectives. As a result, SEO programs are individually-tailored using a strategic combination of these techniques.
04 —

Why Garrison
Why Garrison Digital for Local Traverse City SEO
In addition to offering premier SEO services in the Traverse City and northern Michigan area, we at Garrison Digital bring together strategic thinking, information design, and innovative technology to facilitate companies in transitioning their business to a higher level of performance. We not only help to craft an online experience that makes your website experience world-class, but we help to ensure to your website is founded by active searchers looking for what you have to offer.